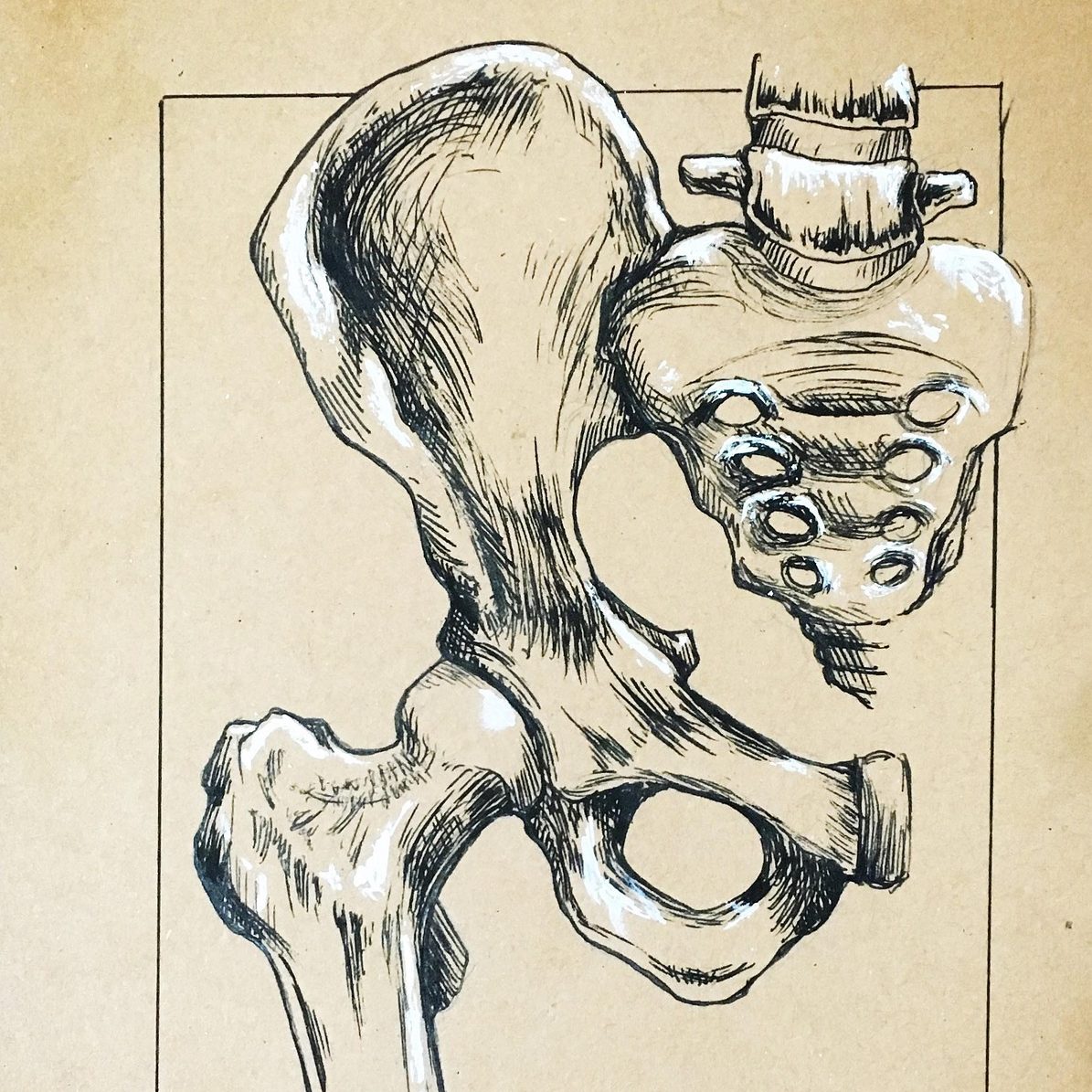 Pelvic floor dysfunction (PFD) is a common side effect of cancer and cancer treatments and can impact both men and women. Dysfunction can occur immediately as a result of surgical intervention, or as a side effect of cancer treatments.
It is important to understand how the pelvic floor functions before exploring PFD. The pelvic floor consists of several muscles, tendons, ligaments and other connective tissues and exists in the space between the pubic bone and the tailbone. The pelvic floor has some key functions including supporting pelvic organs, controlling and relaxing the bladder and bowel, sexual functions, and stabilizing the pelvis, hips and spine. When these key functions become disrupted, we consider this to be pelvic floor dysfunction.
The pelvic floor can be disrupted directly or indirectly as a result of cancer/cancer treatments. When the pelvic floor is disrupted directly it is due to surgeries and procedures like tumour removal, hysterectomy, colectomy, etc., these operations can cause swelling, scar tissue, and adhesions in the pelvic floor musculature. Alternatively, the pelvic floor can be disrupted indirectly due to treatments including chemotherapy, radiation, oophorectomy, and hormone altering therapies. These treatments cause changes to the pelvic floor by disrupting the hormone balance that is required to support the pelvic floor.
Pelvic floor dysfunction can include loss of continence, vaginal dryness, painful intercourse, pelvic pain or discomfort and other concerns. These symptoms can be challenging to navigate and can leave people feeling upset and frustrated with their condition. Thankfully there are treatment options to help alleviate or eliminate these symptoms. Pelvic floor physiotherapists are specialized health care professionals that are trained to diagnose, assess, and treat these conditions.
Research has shown that pelvic floor physical therapy can help improve sexual function and overall quality of life for those with gynecological cancer (Brennen, R., Lin, K.Y, Denehy, L., Frawley, H., 2020). When looking at cancer centre referrals and need for sexual health specialists, a study by Walker, L., Sears, C., Booker, R. et al. published in 2021 indicated with clear evidence that more specialists are needed. It was also reported in the same study that patients who did receive treatment reported a significant reduction in sexual distress.
Pelvic floor dysfunction can affect cancer warriors and survivors alike and can be helped by visiting a pelvic floor physiotherapist. Breast Rehab is proud to be able to offer specialized care for women experiencing pelvic floor dysfunction.
Contact us to book an assessment with our pelvic floor physiotherapist.
Walker, L., Sears, C., Booker, R. et al. (2021) Development, implementation, and evaluation of a multidisciplinary oncology sexual health clinic in a Canadian cancer care setting. J Cancer Surviv 15, 755–766. https://doi.org/10.1007/s11764-020-00967-8
Brennen, R., Lin, K.Y., Denehy, L., Frawley, H. (2020) The effect of pelvic floor muscle interventions on pelvic floor dysfunction after gynecological cancer treatment: A Systematic Review, Physical Therapy, Volume 100, Issue 8, Pages 1357–1371. https://doi.org/10.1093/ptj/pzaa081