Pre-Rehab Physio
By working with you before your surgery, Breast Rehab can help you on your journey to well-being. Our proactive approach can help mitigate some of the side effects of breast surgery or breast cancer treatment.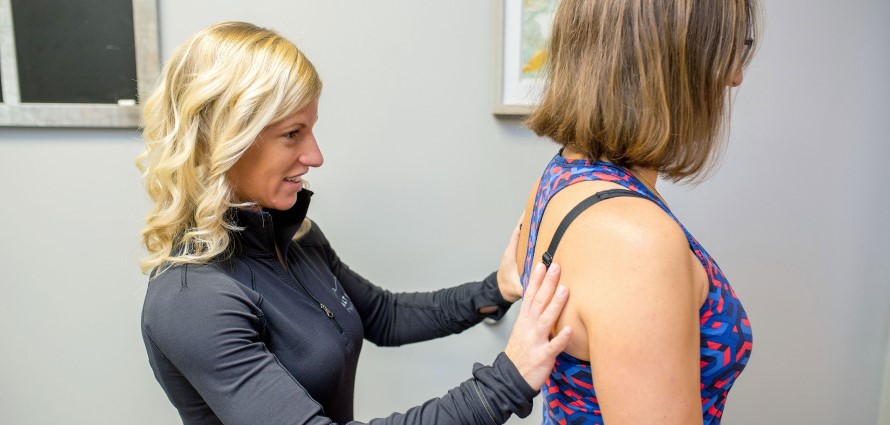 What is pre-rehab physio?
Pre-rehab physio is physiotherapy conducted prior to your medical treatment so afterwards we can get you back to doing what you love.
Breast Rehab therapists can work with you proactively in advance of your breast surgery or cancer treatment to help you on your journey to well-being. This goal involves conducting an assessment before treatment begins to establish baselines for your recovery. In turn, it provides you with information to reduce your risk of some of the side effects of surgery or cancer treatment.
Why do you need physio before breast surgery?
Whether you are having a lumpectomy, mastectomy (for cancer or prophylactic), breast reconstruction, or mammoplasty (for augmentation or reduction), the surgery will have an impact on your body as a whole. Knowing what to expect and preparing your body in advance will help ensure your recovery is as successful as possible.
Pre-op assessment
The better you feel going into surgery, the better your health and wellness are likely to be afterwards. At Breast Rehab, we perform a thorough assessment to identify any factors that may affect your recovery from surgery or other breast interventions. Some of these factors include muscular and fascial tightness, posture, joint mobility (neck, thoracic spine, lumbar spine, and shoulder), and tissue scarring from previous surgeries. We will discuss any factors of concern with you and design a tailor-made pre-rehab treatment plan. It may be as simple as specific exercises and self-massage techniques for you to perform at home or may involve hands-on treatment by one of our highly trained therapists for more complex issues.
Education
Having information about the potential impacts and side effects of surgery can help you prepare for and address them, making you an active participant in your treatment and recovery. Knowledge of issues such as scar management, lymphedema, skin care, and fitness will inform your decision-making and allow you to be actively involved in all aspects of your surgery, treatment, and recovery. We can provide you with information and direct you to other credible resources in the community or online. Check our resources page for more details.
Breast Rehab specializes in breast treatment rehabilitation and lymphedema management. We aim to understand and treat the root cause of your current health issues as well as movements or postures that could lead to future problems. Our preventive and proactive approach also extends to lymphedema risk reduction. Why wait for problems to occur if there are ways you can reduce your risk?
Our goal is to get you back to doing the things you love. Knowing what those things are and your overall physical condition prior to breast surgery or other treatments will help us reach that goal with you.