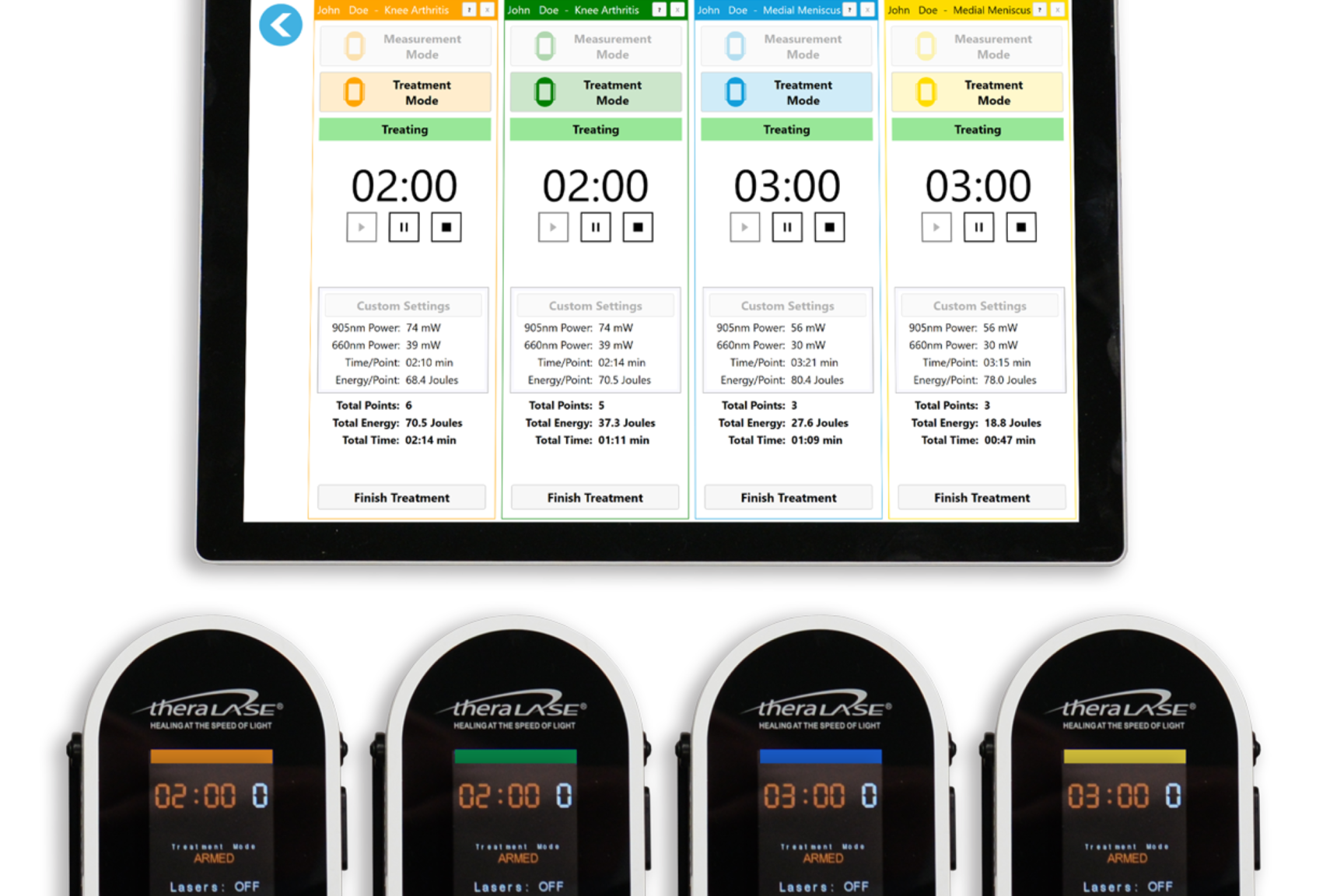 Cancer pain can be exhausting, debilitating and stressful.
But it doesn't have to be.
From decreasing pain and accelerating tissue healing to relieving inflammation, Theralase Low-Level Laser Therapy (LLLT) can provide the solution.
Wondering if Theralase LLLT is right for you? We've got answers to the most frequently asked questions about Theralase LLLT and how it can help you manage your cancer pain.
Experiencing Neuropathy during Cancer Treatment
It goes without saying that cancer treatment can be brutal on your body. One of the side-effects that cancer treatments can cause is neuropathy.
The central nervous system is comprised of the brain and spinal cord whereas the peripheral nervous system includes the nerves outside of the brain and spinal cord. The systems work in conjunction with each other to transport information to the rest of the body. When there is damage to this system, neuropathy has occurred. Cancer or its treatment is one major cause of neuropathy.
Although it primarily causes weakness, numbness and pain in your toes and feet, neuropathy can affect other areas of your body, too. Many patients describe neuropathy pain as being stabbing, tingling or burning and especially painful following Taxol treatments.
How does Theralase LLLT Help Neuropathy?
Theralase LLLT is an innovative treatment for patients looking for a drug-free, non-invasive and non-immunosuppressive way of managing their neuropathy pain.
Theralase LLLT uses a super-pulsed laser system that sends healing light energy to a source of injury. The laser's light encourages the regeneration of cells at the source of injury to repair damaged tissue and promote healing.
Clinically proven to be an effective therapeutic modality for reducing pain, the laser's bio-stimulating effect also decreases inflammation, swelling and stiffness.
What Can I Expect during a Theralase Treatment?
Theralase LLLT treatments don't have to be long to be effective! Depending on the area being treated, sessions can last up to 20 minutes. Most extended health care plans provide coverage for laser therapy.
Since treatments are non-invasive and administered directly to the skin, no recovery time is needed.
Although some patients experience immediate relief, the majority of results occur after four to six sessions. The number of recommended treatments will be determined by our physiotherapy staff on your first visit to our clinic.
Let us show you how Theralase LLLT can help lessen the pain experienced from your cancer treatment. Contact our office today to learn more.