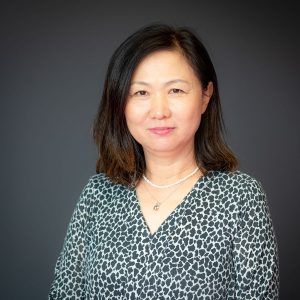 Teresa Park
I worked as a registered osteopath and medical esthetician for 13 years before studying massage therapy in 2018.  In addition to being a registered massage therapist and osteopath, I am certified in lymphedema management and hold a license in medical aesthetics. As a life-long learner, I have also completed training in aromatherapy, reflexology and prenatal massage therapy.  
In addition to bringing several years of  manual treatment experience, I am very interested in manual lymphatic drainage and the way the lymphatic system builds immunity. It is especially rewarding to work with breast cancer patients because the therapies I can provide are very helpful for many of them. Along with my training and experience, I bring a positive energy and genuine interest in getting clients back to doing what they love!
Education and Training
Royal Canadian College of Massage Therapy (RCCMT), Toronto, ON
Academy of Lymphatics Studies Complete Decongestive Therapy
Diploma in Advance Esthetics in Medical Skin Care North American College, Toronto, Ontario
Professional Affiliations
Registered Massage Therapists of Ontario
Contact us today to learn more about Breast Rehab or to schedule an initial assessment. No referral is required.