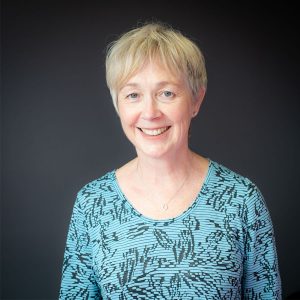 Louise Haley
Doing what I love to help you get back to doing what you love.
In 2004 I was working as an orthopaedic physiotherapist at an out-patient hospital clinic when my director, who knew of my background in nursing, recommended me for an opportunity to set up a rehab clinic for oncology patients. Little did I know that I was about to change the direction of my career and my life!
Under the direction of my new boss, a medical oncologist and former physiotherapist, I set out to establish a rehab program specific to the needs of breast cancer patients. As I was introduced to this client community, it became immediately apparent that there was a significant need for specialized care for women diagnosed with breast cancer. Many women had not been given a rehab assessment or treatment plan, and experienced issues in relation to their scar or other elements of their breast cancer treatment. Often, they were unaware of the advancement in rehabilitative approaches for those living with pain, numbness, tingling, swelling and discomfort following their cancer treatment. It became my mission to help them regain a comfortable lifestyle without this burden.
Since then, I have used my expertise to improve the quality of life for individuals going through their breast cancer journey. In 2004, I made the decision to go into private practice and founded Haley Rehab, a clinic focused on providing a range of treatment options primarily for people diagnosed with cancer. Helping breast cancer patients get back to doing what they love through rehabilitation is my true passion. I have developed an appreciation for life-long learning in this growing field, and continually take advantage courses, conferences, and other educational opportunities to ensure I am able to offer the best current treatment options.
Over my years in practice, I realized that women who undergo breast surgery for reasons other than cancer experience similar challenges with recovery and can benefit from many of the same treatments I use for breast cancer patients. As a result, I re-focused my practice as Breast Rehab to encompass treatments for breast surgery in its many forms. Breast Rehab provides services for women undergoing breast reduction or enlargement, as well as mastectomy, lumpectomy, and reconstruction.
Over this phase of my career, I feel extremely grateful to have had the opportunity to work with over 6,000 clients during and after their breast cancer and other breast surgery treatments. I am forever inspired by my clients.
It's a privilege to help people on their journey as they prepare for and recover from breast surgery. If this is you, I look forward to helping you get back to doing what you love.
Training
BScPT McMaster (McMaster University)
BScN Lakehead (Lakehead University)
Vodder Certification
Acupuncture, AFCI, Level 1
Kinetcore Functional ( Trigger Point ) Dry Needling, Level 1
ADP Certification for Lymphedema Compression Therapy
Several post graduate courses
Awards and honours
Award of Distinction from the College of Physiotherapists of Ontario for my efforts to create a breast cancer rehab model of care
Publications