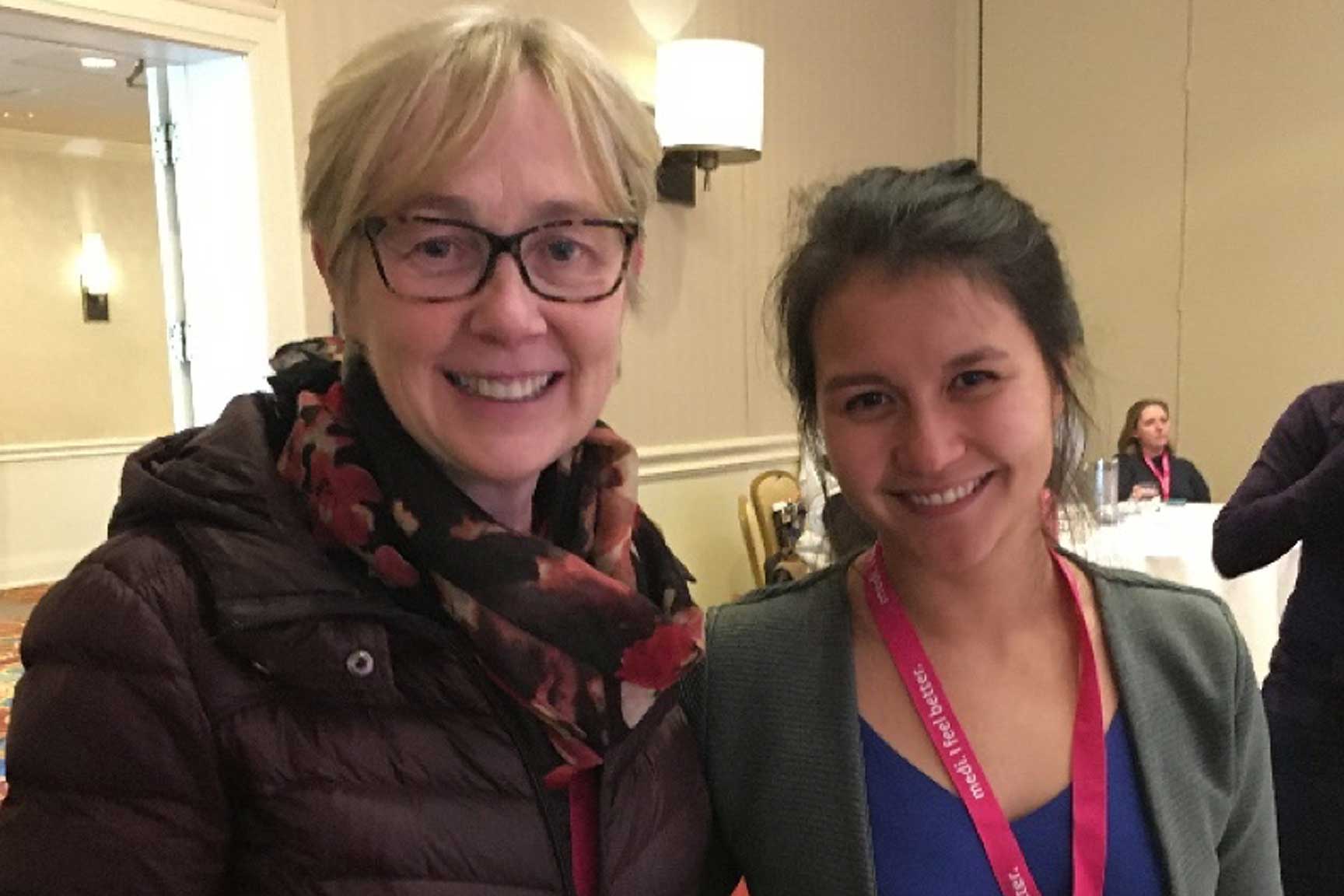 I attended the 10th National Lymphedema Conference with my colleague, Cheryl Yang, in Toronto last month. The conference was held over two days and featured several interesting speakers. It was attended by over 300 therapists, researchers and patients.  It's always great to get together with researchers, clinicians, advocates and patients under one roof to learn about the latest research in lymphedema management.
One of the talks I found most interesting was the keynote presentation from Dr. Matchteld Huber, founder of the Institute for Positive Health www.iph.nl. After listening to her presentation, I could see why she was named the most influential person in Dutch public health care in 2016. Following her own journey with cancer she discovered that she could actively and positively influence her recovery. As a physiotherapist and nurse, I can relate to the fact that individuals have the power to heal themselves especially with the guidance of an attentive health care team.
Dr. Huber works with seriously damaged people (war veterans and those suffering from addiction) with whom she focuses on health promotion. Her own journey with cancer helped her to reflect on how she managed patients. This led to her developing a whole new, dynamic concept of health which was the focus of her talk. She spoke about the Blue Zone areas of the world where individuals live well into their 90s without chronic diseases and without dementia. She developed a broader concept of health, involving six dimensions which she named positive health. The six dimensions of her model include: bodily functions, mental wellbeing, meaningfulness, quality of life, participation and daily functioning. 
I encourage you to fill out the tool https://iph.nl/download/dialogue-tool/ to see where you fit on it prior to making any New Year's Resolutions. I am excited to implement this tool into my own practice as part of my initial assessment.  I think it will be a great portal to discover where my clients are with their health which will assist in treatment planning and getting them back to doing what they love!