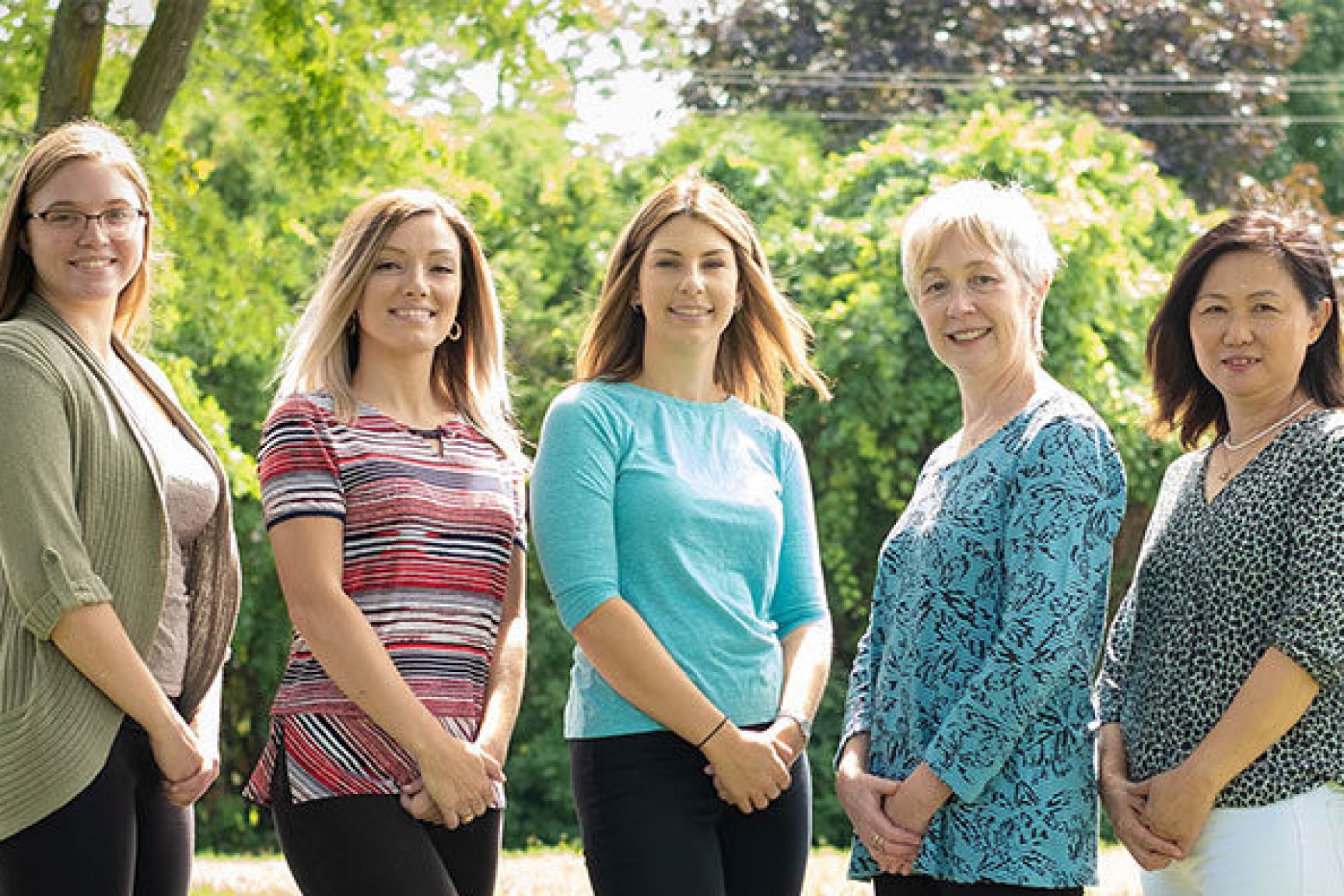 At Breast Rehab, we pride ourselves on having an interdisciplinary team made up of kinesiologists, massage therapists and physiotherapists. We all wear two "hats"; Louise holds licenses in both nursing and physiotherapy! She's always believed that one of the most important aspects of taking care of someone is being able to look at them as a whole person and treat them as such. If one clinician doesn't have the right tools to treat a client, it's great to be able to refer to a colleague who is better equipped to service them. And there's research to back this too!
A recent study in 2018 by Danielle Stollenga et al. showed that clients who'd been seeing interdisciplinary teams for their chronic pain stopped seeing their healthcare team sooner than those who were just seeing one practitioner alone. But why were they walking out of rehab earlier? Did they not like their practitioners? Was the treatment ineffective? No!  The mixed method two institution study found that the most frequently documented reason for early rehab termination was because of "goals achieved early."
This means that they reached their rehab goals faster than their counterparts who only were seeing one rehab professional.  For example, a kinesiologist could treat your tight neck, but a massage therapist might have  advanced methods of treating soft-tissue pain in the head, neck and shoulders. Your physiotherapist is able to use acupuncture needles, but a kinesiologist is much better at designing a unique exercise program tailored to meet your goals. An interdisciplinary team allows each team member to hone their skills into what they do best, while always keeping your best interests at heart and ensuring that you always receive the smoothest continuum of care and support required to get your "goals achieved early". With a wide array of skilled community partners fostered through three decades in the rehab business and our stellar interdisciplinary staff, let us help you get out of rehab as soon as possible.
Daniëlle Stollenga, Henrica Rosalien Schiphorst Preuper, Pieter Ubele Dijkstra, Anne Marijke Boonstra & Michiel Felix Reneman (2020) Early termination in interdisciplinary pain rehabilitation: numbers, timing, and reasons. A mixed method study, Disability and Rehabilitation, DOI: 10.1080/09638288.2020.1800839